San Francisco's Decorator Showhouse showcases the best interior deigner rooms as a benefit for San Francisco University High.
Each year more than ten top designers from San Francisco and the Bay Area make one of the best showhouse homes in the country and 2016 is no exception. Here is a peak of some of the rooms.
Antonio Martins is a master of juxtaposing new world scale, old world references creating immersive interiors, his designs are one of a kind. In this Showhouse Martins uses industrial steel plate on the floor, venetian plaster on walls and mid-century inspired furniture to sit on. The gallery like feeling becomes the canvas for all the art.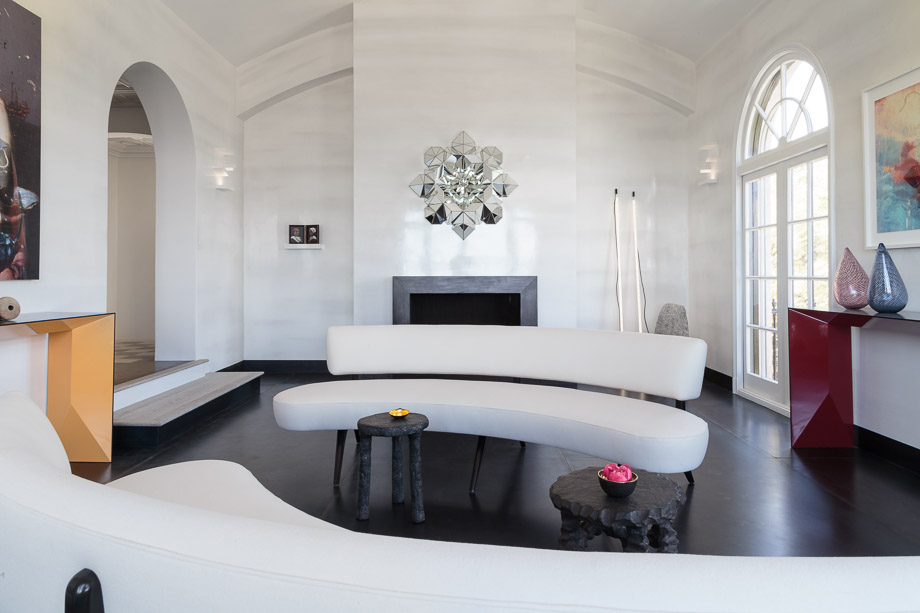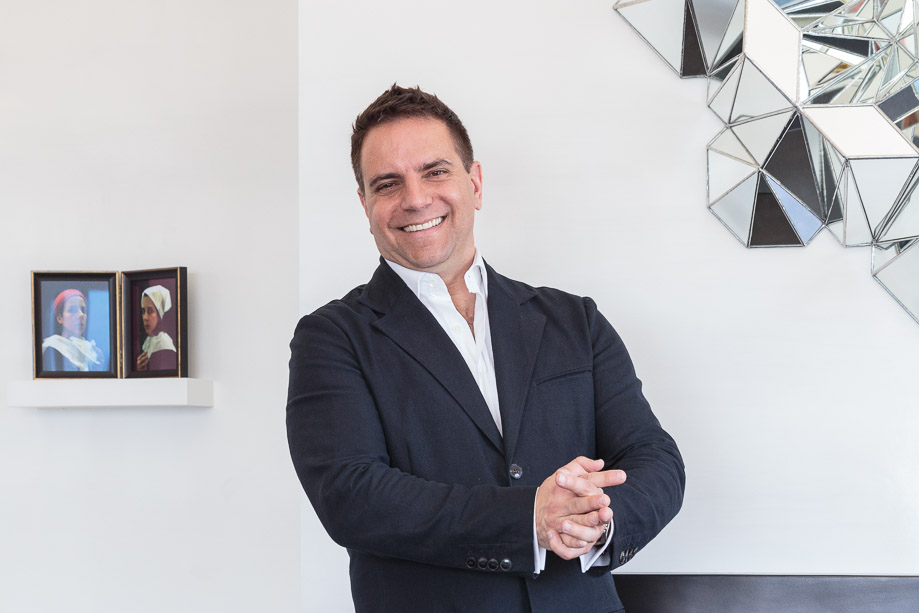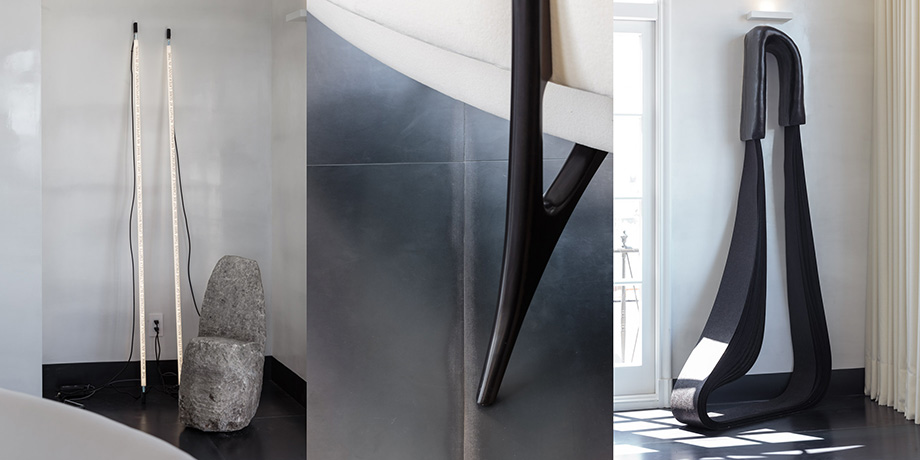 Dutch born and Marin based designer, Martin Kobus makes homes that marry contemporary and comfort. Kobus has an ability to transform spaces into open plan rooms that just feel right. You could call Kobus the house whisper, he has an intuitive feel for interior architecture. But the details matter, we see deft handling of new materials & the use of big scale photography.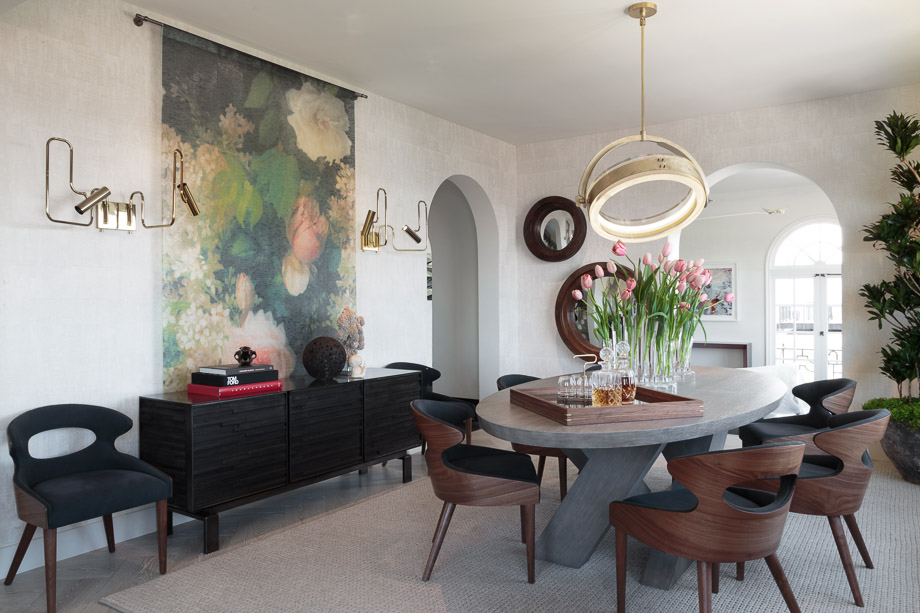 Eclectic, bespoke, layered. Beverly Hills based designer Stephan Jones is a master mixologist of furnishings, art and sufurce. For Jones each project takes on a life and personality it's own. The constant here is Jones ability to get the mix right. His rooms and homes are interesting, the curious eye will want to light upon each piece.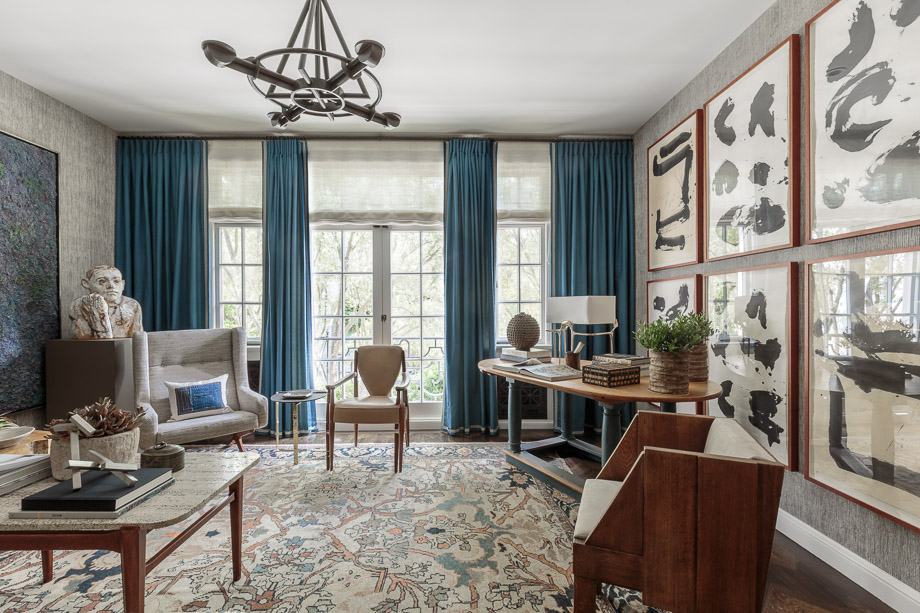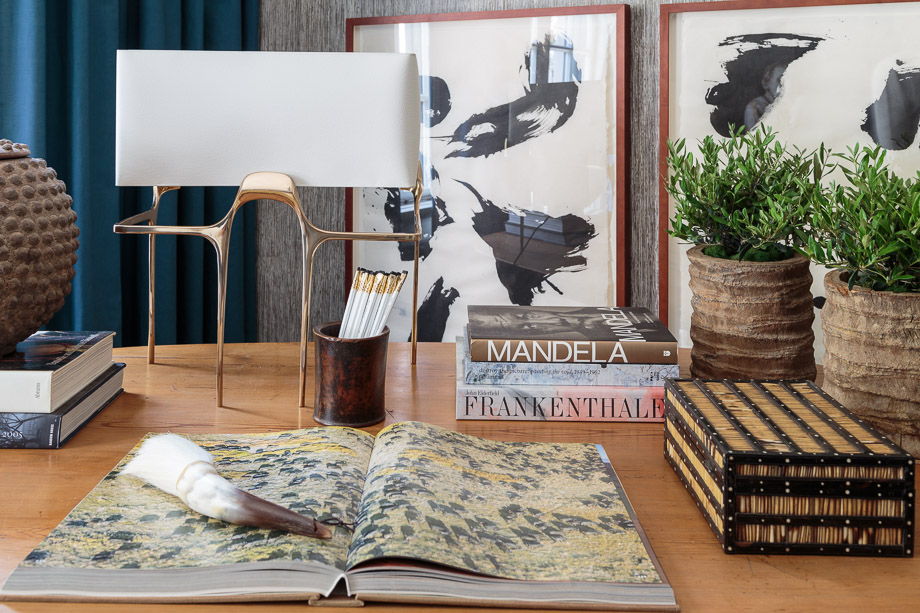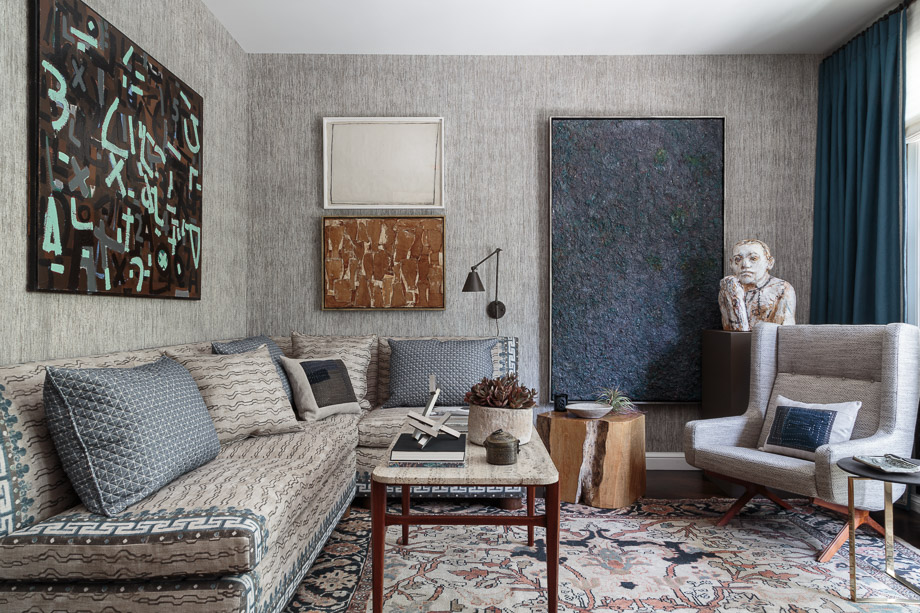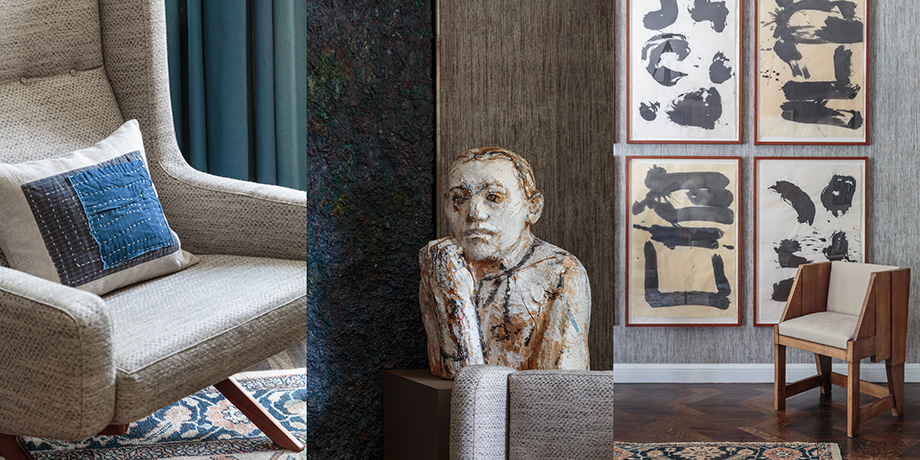 Nancy Evars & Dimitra Anderson on the San Francisco Peninsula created this glam retreat. Making dark sexy, the black plaster walls play with the light. The trending vertical channel tufted banquette is here in a sassy green velete. Updating organics? A black mango root table. Back to the modern Ranch? This Kyle Bunting rug in a new pattern & spunky colorway.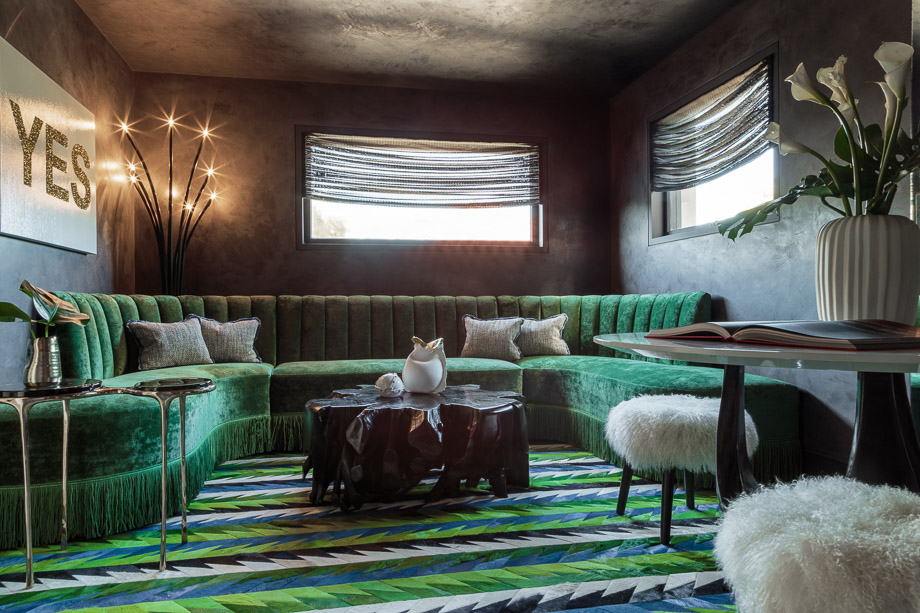 Marin County's Ann Lowengart tastefully weaves fun/color, tradition/comfort in her home designs. Here Lowengart gives playful homage to her sister with calico layering of fuchsia & tangerine – aqua & white. Traditional details abound in welted headboard, decorative taped drapes. A nod to artist Sol LeWitt covers the ceiling with pop art graphics. Brass warms the room.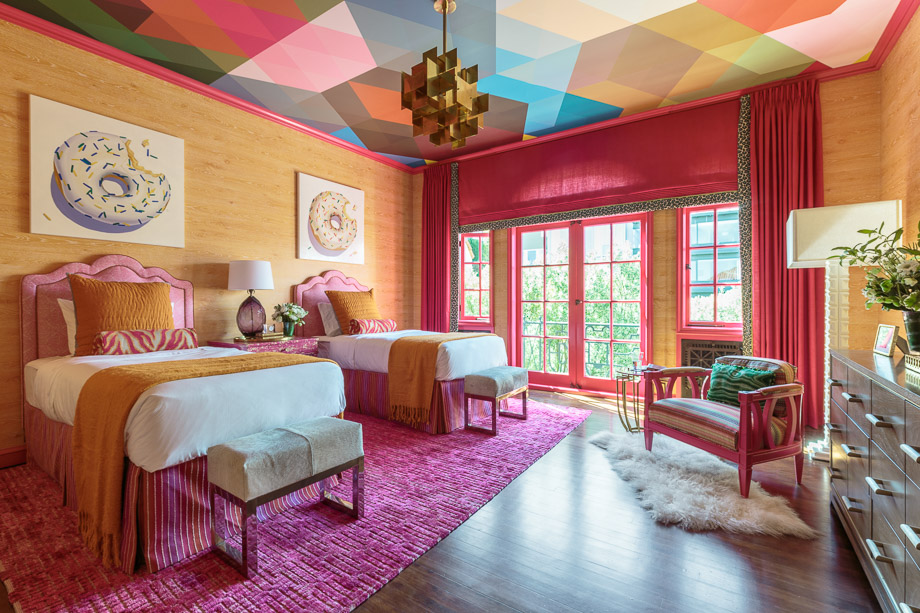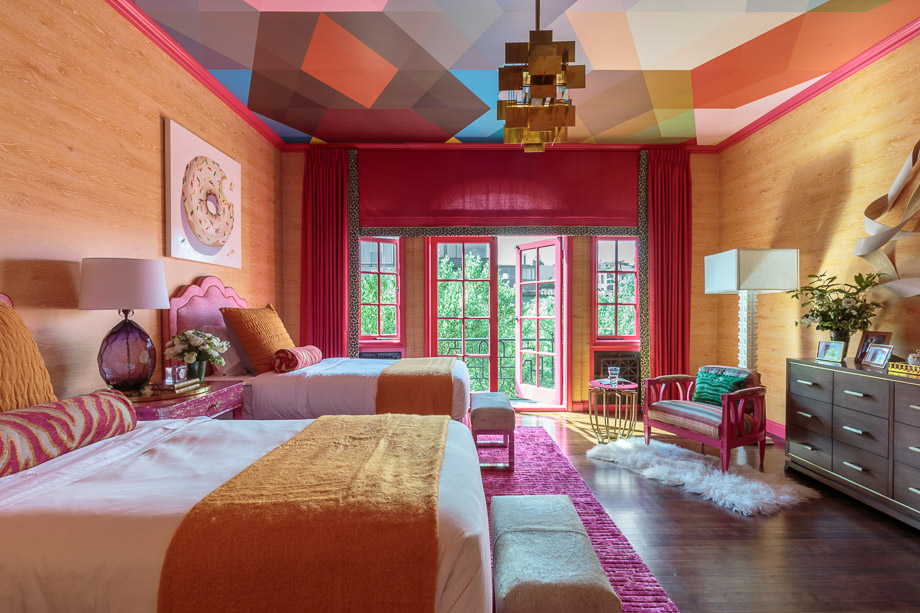 Fine art photographer David Duncan Livingston introduces two new photos as part of his large format work. Livingston finds ways to make the expected fresh and intriguing. Livingston fine art photo live well in today's interiors. Livingston has a dedicated portfolio of diptychs and is also producing large format wall coverings.